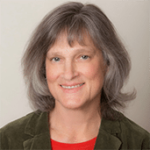 Dear Friends,
I am pleased to let you know about some exciting developments at CARIE.
We are initiating a program in restorative justice for elder victims of crime and abuse that is the first of its kind in the United States. Often prosecution is not the course preferred by an elder victim of crime or abuse when the perpetrator is a family member or someone else known to them. The restorative justice process respects the rights and relationships of elder victims along with their safety. We look forward to working with the Good Shepherd Mediation Program on this project.
We are very grateful to the Pew Charitable Trusts for the opportunity to participate in its Evaluation Capacity Building Initiative (ECBI). Through our year-long engagement in the ECBI, we have enhanced our ability to evaluate our programs and share the story of CARIE's impact with consumers, funders, community partners and other stakeholders.
CARIE is providing critical advocacy and assistance to older adults and caregivers as they navigate Community HealthChoices (CHC), Pennsylvania's monumental shift in the delivery of health services and long-term services and supports to those on Medicare and/or Medicaid. Our important work in behalf of the vulnerable older adults impacted by CHC is supported with funding from Impact100 Philadelphia, Independence Foundation, Philadelphia Health Partnership, and the Samuel S. Fels Fund.
Please explore our website to learn more about the many ways CARIE assists older adults and caregivers every day with any challenge they are facing. And please never hesitate to contact us if you have an elder care question, concern, or problem. We are glad to help anyone who needs assistance. All help is free and confidential. Just call 215-545-5728 or 800-356-3606 or click on Contact/Get Help above.
Sincerely,